Patty Bean
Patty Bean is a native Rochestarian, previously spending nine years living in Las Vegas and five years in St. Petersburg, Florida. She earned her Bachelor's Degree in Business from Eckerd College in 1990.  She is a:
Elite Scholar Cruise Counselor
Certified Sandals/Beaches Resort Specialist
Member Rochester, NY "Femfessionals"
Current President of Rochester Travel Professionals
Certified Hawaii Specialist
IATAN Member
Disney Travel Specialist
Patty developed her desire for travel after planning her own three-week itinerary for a trip to Australia, New Zealand, and Fiji in 1985.  Making her clients' vacation a "dream come true" motivates her every day.
Contact Patty at: patty@beancruises.com
Linda Scott-Baldwin
Linda Scott-Baldwin is a professional social worker with a passion for travel.  She has been in the travel business since 2005 and specializes in church groups, family reunions, and wedding planning.  She loves working with new clients and enjoys spending her free time with her husband, Nelson, in their Henrietta home.
Contact Linda at: linda@beancruises.com
Sue Ritzenthaler-Camp
Sue is a lifelong resident of Rochester, NY, whose love of travel led her to become a travel consultant.  Although her expertise lies with Hawaii and Disney, she has traveled to such far away places as Tahiti, Bora Bora, and Moorea.  She has enjoyed several cruises with destinations of Alaska and the Caribbean, and she realized a lifelong dream of visiting Russia on a Baltic cruise.
Sue also enjoys spending time in Naples, Fl, each year and can help you plan a winter retreat right here in the United States.  Sue and her husband of 5 years were married "barefoot on the beach" in Hawaii, which she highly recommends.  She enjoys golf, camping, and gardening in her spare time and her goal is, above all else, to make your vacation dreams come true.
Contact Sue at: sue@beancruises.com
Diane Gradl
Diane comes to Bean Cruises and Travel with over 35 years experience as a travel agent!  She was born and raised in the New England area, and has extensive knowledge of that part of the United States.  She has completed the "Disney College of Knowledge" and is an avid Disney fan.
Her expertise will lead you to the Caribbean islands, Italy, and, of course, Disney.  Her problem-solving skills is what makes her excel in this business!
Contact Diane at: diane@beancruises.com
Ajoua "Joy" Jackson
Joy's love of travel is what initially fueled her desire to become a travel agent.  After bringing her lifelong dreams of traveling as a single woman throughout Europe to fruition, Joy decided that she wanted to help others to achieve their vacation dreams.  Although Joy had the time of her life, not everything went as smoothly as she had expected.  It was the attention to detail that, simply, was lacking.  Her travel mishaps are the very reason she strives to make her clients her top priority.  Paying attention to the "small things" is what makes the difference between just another trip and an EXPERIENCE!
Joy specializes in (but is not limited to) European travel.  She also offers insight and experience when assisting the single or solo traveler in planning their excursions.  Joy believes that everyone's dreams are attainable with a little planning.  She's looking forward to helping you plan your next great-cation.
Every great vacation begins with a great travel agent!
Contact Joy at: joy@beancruises.com
Tanya Love
Tanya "Loves" to travel!  She has cruised on many Eastern, Western and Southern Caribbean cruises over a 20 year time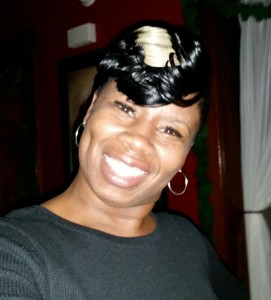 span.  She is also a domestic traveler – visiting many parts of our great United States of America.  She decided to get into travel due to her love of travel and her work in the Customer Service arena where she has learned that helping people is what makes them, and her, happiest.  She wants to explore as much of the world as she can for we only have one life to live, and she wants to live it with purpose.  Her bucket list included Hawaii,Aruba and Cancun, and she has recently been able to check one of them off as she has traveled to the island of Oahu in Hawaii for a recent travel agent fam trip.  She currently works full-time for the largest employer in Monroe County (those of you who live here know who that is!) and has a degree in Information Technology.  She loves to solve complex problems.  She is looking forward to the next phase of her life in which she expands her love for travel, and will work diligently for others looking to make their dreams of travel a reality.  "Reality with Real LOVEs" is her motto and she will make sure that as her customer, you will be very happy and satisfied not only with your precious vacation time, but with her, as well.
Contact Tanya at:  tanya@beancruises.com